Nilan has since the foundation in 1974 had the mission to make people and environment healthier.
Here you can learn more about the management of a Danish company, that continuously prioritise Danish production of quality leading ventilation units and heat pumps.

Svend Jørgensen
CEO
Svend has worked at Nilan A/S as CEO since 2017.
Before then he had multiple management positions within the finance sector and membership of various Boards of Directors.
Through many years Svend has e.g., been in the Board of Directors in Aars Erhvervsråd (Business Council) and Himmerlands Udviklingsråd (Development Council).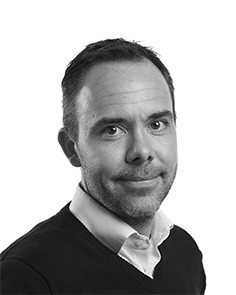 Brian Hansen
Sales Director
Brian started as Sales Representative at Nilan back in 2003 and has since advanced
- in 2005 to Sales Manager and latest in 2010 where he was appointed Sales Director.
With the overall sales responsibility for Nilan, Brian is responsible for both Sales, Marketing, and product Management.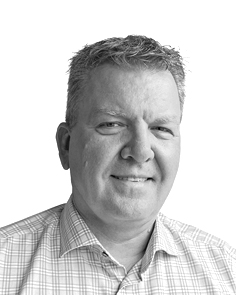 Henrik Andreasen
Technical Manager
With nearly 35 years seniority at Nilan, Henrik has great knowledge about the company.
He started in 1987 as employee in the Production and has e.g., worked as Technical Designer in R&D
and as Foreman in the Production, before he in 2017 was promoted to Production Manager.
Henrik has played a significant role in the company's development and has gained a deep understanding
of Nilan's products and technical processes, and he now holds the title of Technical Manager.

Torben Andersen
Founder and owner of Nilan A/S
Through more than 48 years Torben has managed Nilan safely through both good and sometimes uncertain periods.
With his great dedication to both Nilan and the business, he is an acknowledged pioneer within environmental indoor climate.
Board of Directors
Poul Mortensen
Chairman of the Board
Joined Nilan's Board of Directors in 1987.
Torben Andersen
Member of the Board
Owner of Nilan A/S
Preben Thorius Lund​
Member of the Board
Joined Nilan's Board of Director in 2014.
Peter Sønderskov​
Member of the Board
Joined Nilan's Board of Director in 2019.
Svend Jørgensen​
Member of the Board
Joined Nilan's Board of Director in 2016.
Read more about Nilan's background and the values, that drive the company on a daily basis, and about
how we participate in the environmental debate – both in Denmark and abroad.