Electrical after-heating element VPM/VPR - Integrated
An after-heating element is often installed if you want to be able to control the supply air temperature. A low supply air temperature may, at times, feel like a draught. By ensuring that the supply air temperature does not fall below a certain level, you achieve a good, comfortable indoor climate.
Electrical after-heating elements for all VPM/VPR units are factory-installed. It is therefore important to establish whether or not you require an after-heating element before you order the unit. The electrical after-heating element requires its own power supply.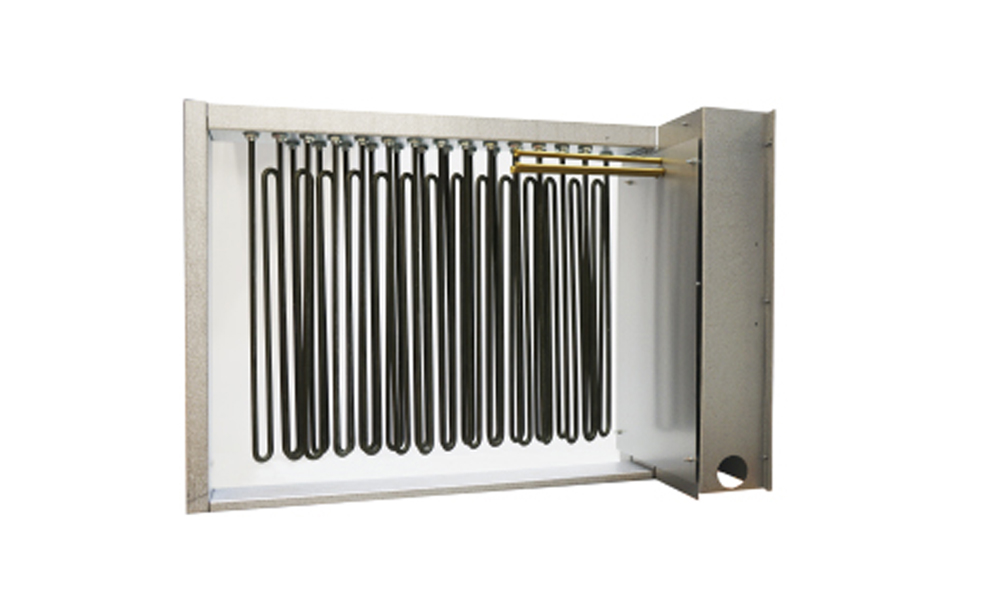 If you order an electrical after-heating element, it will be factory-installed in the unit.
It is possible to retrofit an electrical after-heating element if you have ordered a unit without one and then later regret this.
| | |
| --- | --- |
| Unit | Max. Voltage after-heating element |
| VPM120 | 5 kW |
| VPM240 | 7 kW |
| VPM360 | 14 kW |
| VPM480 | 14 kW eller 21 kW |
| VPM560 | 14 kW eller 21 kW |
| VPM600 - VPM3200 | 14kW - 120 kW |