Supply air box - for valve
Supply air boxes for mounting round supply air valves. It is important to place the valves, so they ensure good ventilation of the rooms in which they are installed but without causing a draught.
The supply air boxes are delivered ready for installation in the ceiling or the wall. They are available with 1, 2 or 3 spouts depending on the air volume required.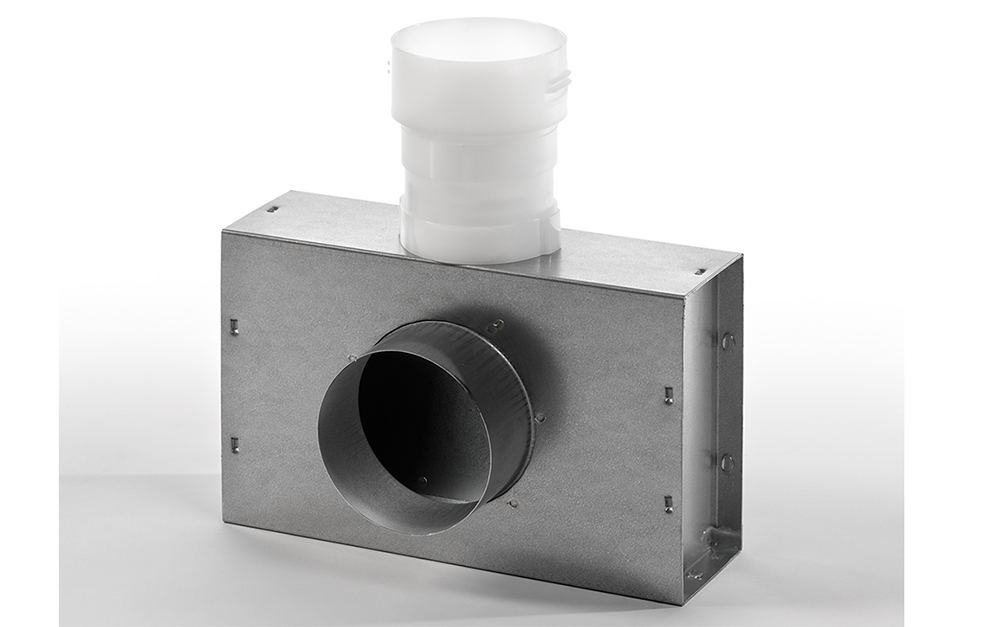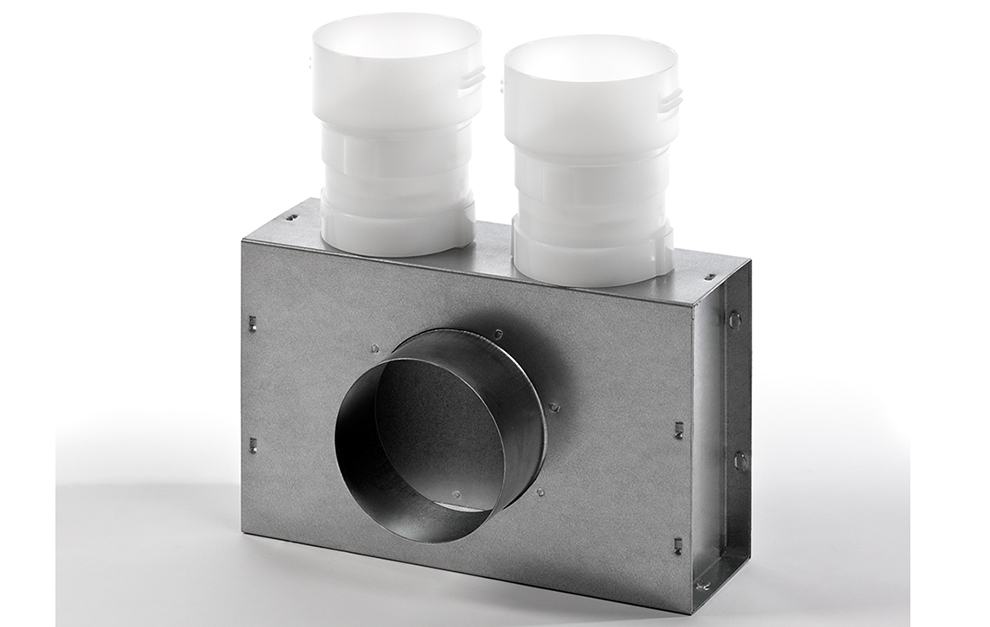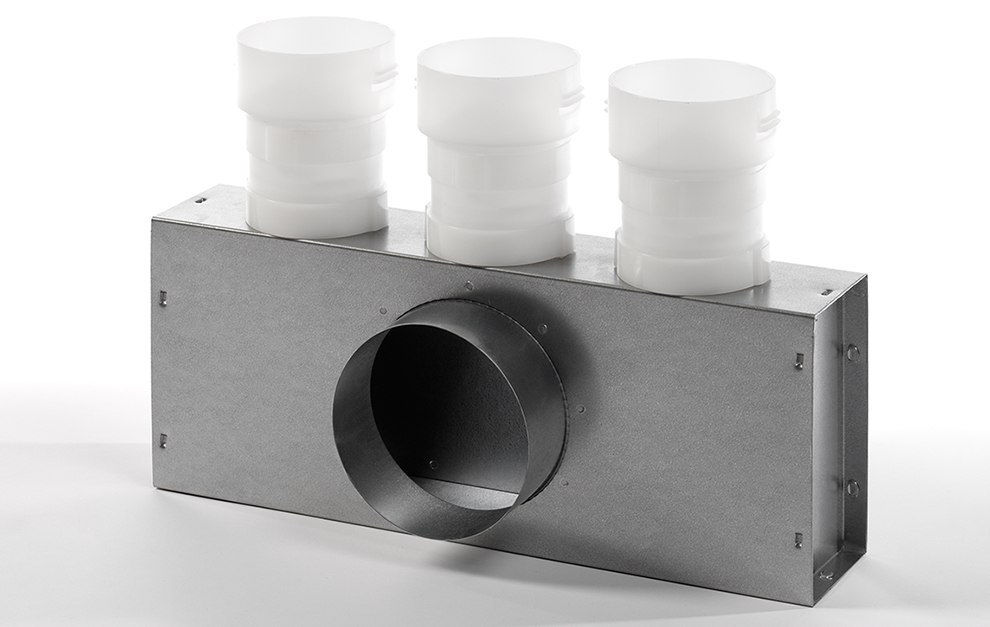 Material - box
0,9 mm aluzinc steel plate
Material - connectors
Pure PE-HD
Valve sizes 1 or 2 connectors
Ø100 mm

Valve sizes

3 connectors
Ø125 mm
Tightness class
C (1507)
Pressure loss for supply air boxes for valves

Blue curve: 1 connector

Red curve: 2 connectors

Green curve: 3 connectors

We recommend max. 30 m3/h per connector.