The cooker hood filter box is effective as "cooker hood filter" in small bedsits or college dormitories where air is extracted from a valve in the kitchenette.
The cooker hood filter box can also be used to provide extra protection of the ventilation unit and duct system after a standard cooker hood. It provides added protection from grease in case the standard cooker hood does not filter everything out.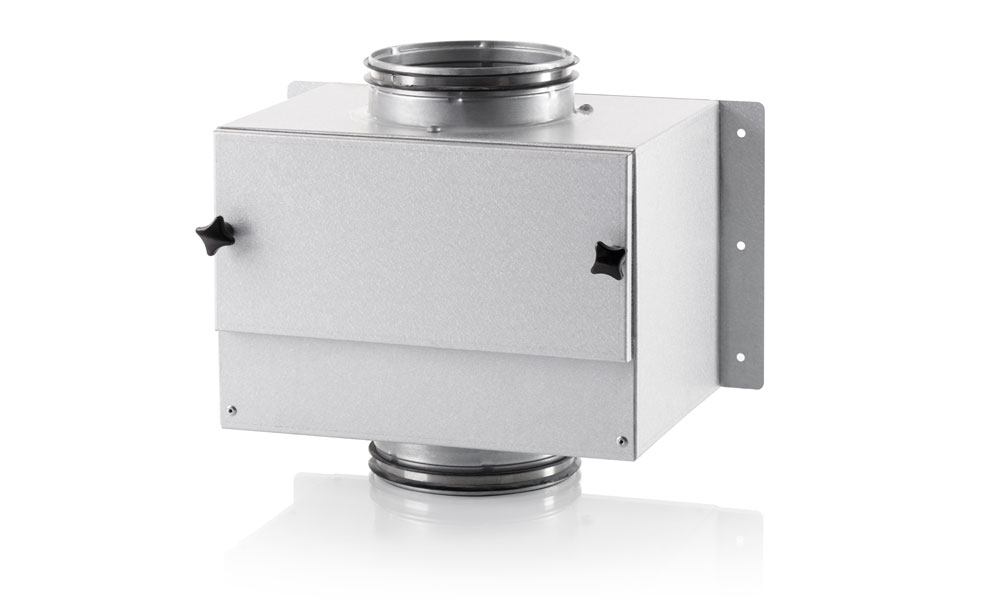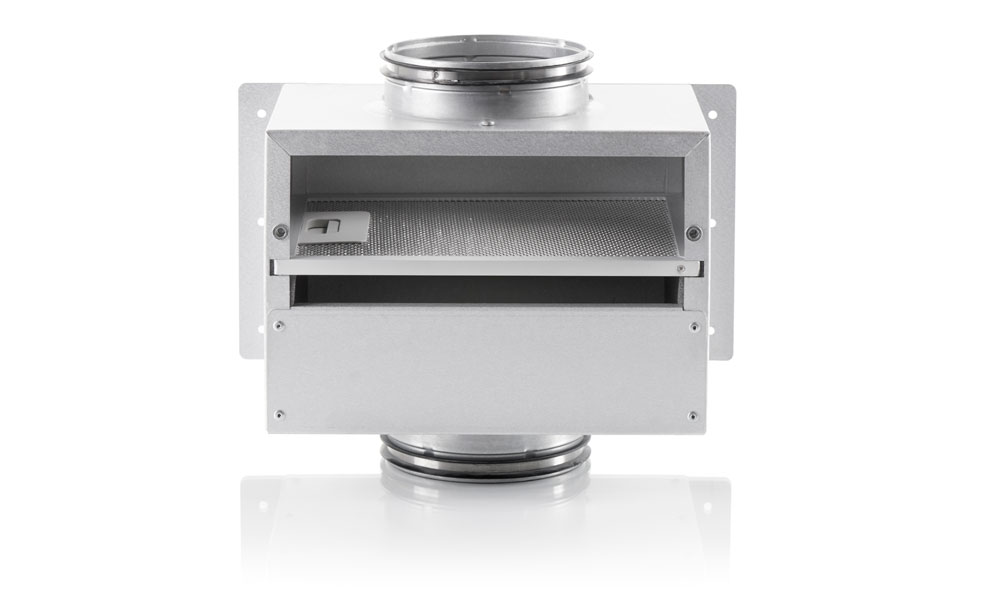 Here, the cooker hood filter box has been mounted after the cooker hood.