The NilAIR air distribution system is installed together with a ventilation unit. It consists of tubes that run from manifold boxes to extract air and supply air boxes in the individual rooms of the dwelling.
NilAIR can be installed in either the ceiling, wall or floor. The light-weight tubes are suitable for even the most complex duct layouts where conventional spiral ducts prove inadequate.

Make the impossible possible
Traditional air distribution systems require considerable space, and they often make unique constructions an impossibility. NilAIR more or less eliminates this problem due to the size and flexibility of the tubes.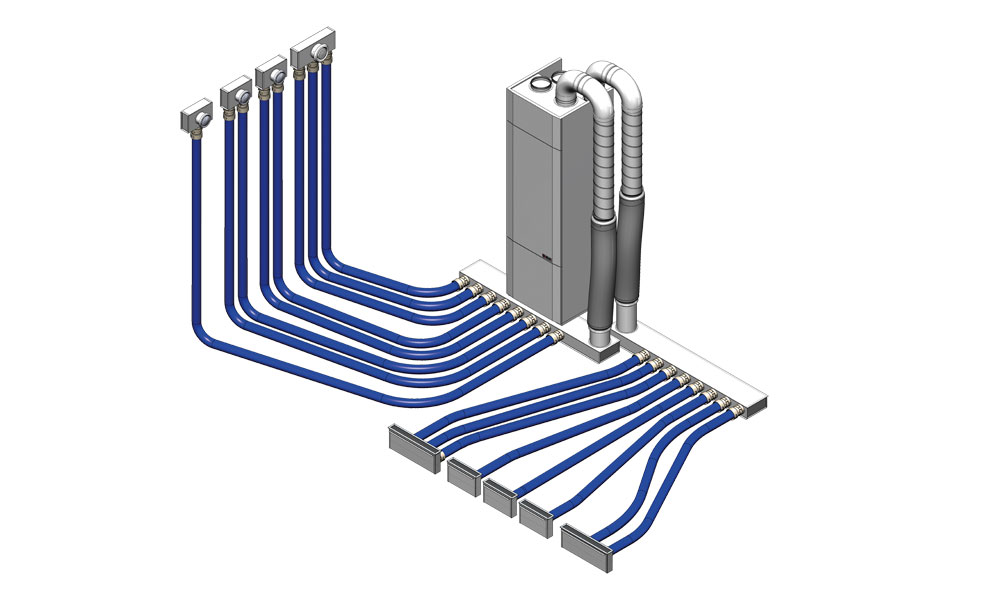 Flexible and space-saving solution
Quick and simple mounting with click system
Form stable and corrosion resistant quality material
Simple control of air volume supplied
Low weight
High level of tightness
Easy to clean
Easy to handle and transport
Prevents sound transmission between rooms
Installation examples: