Get a good overview and optimal operation
Nilan Servicecenter is a unique program where you can quickly monitor and optimize the operation of ventilation systems and heat pumps from Nilan. Optimal operation equals low energy consumption and at the same time you ensure a good indoor climate without humidity, rot and mold.
From a Nilan Gateway (LAN / WiFi) in the ventilation system, there is an easy connection to the Nilan Service Center, which you must install on a local computer. The program always runs at the highest security level.
Read more
Nilan Service Center brochure - Housing associations
Nilan Service Center brochure - Service engineers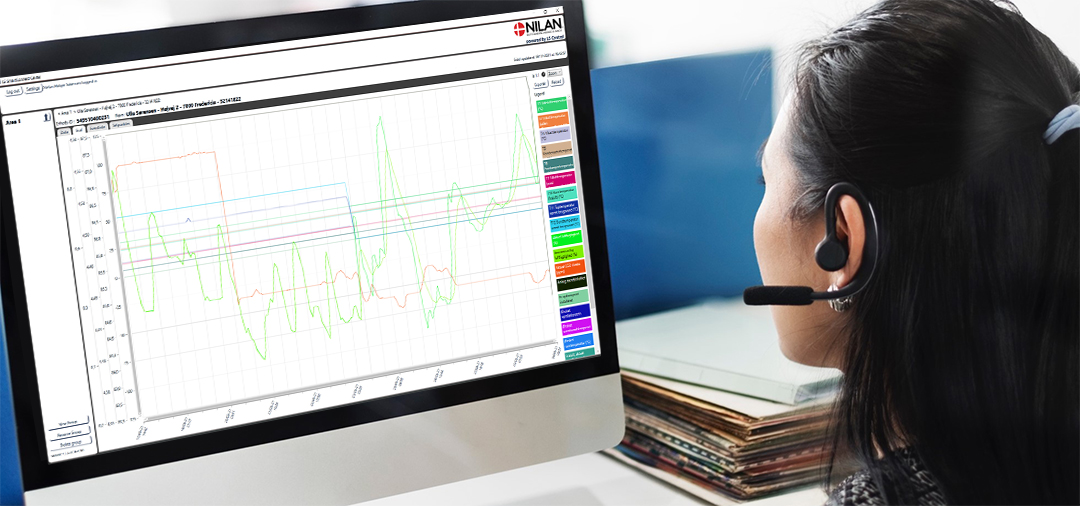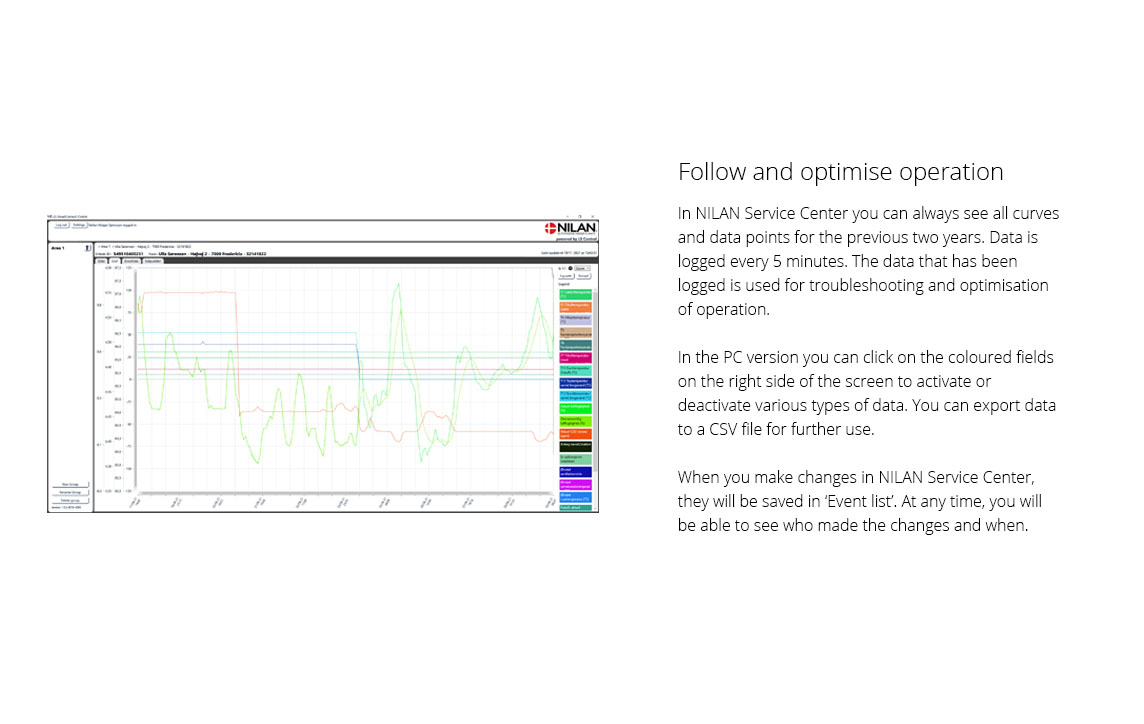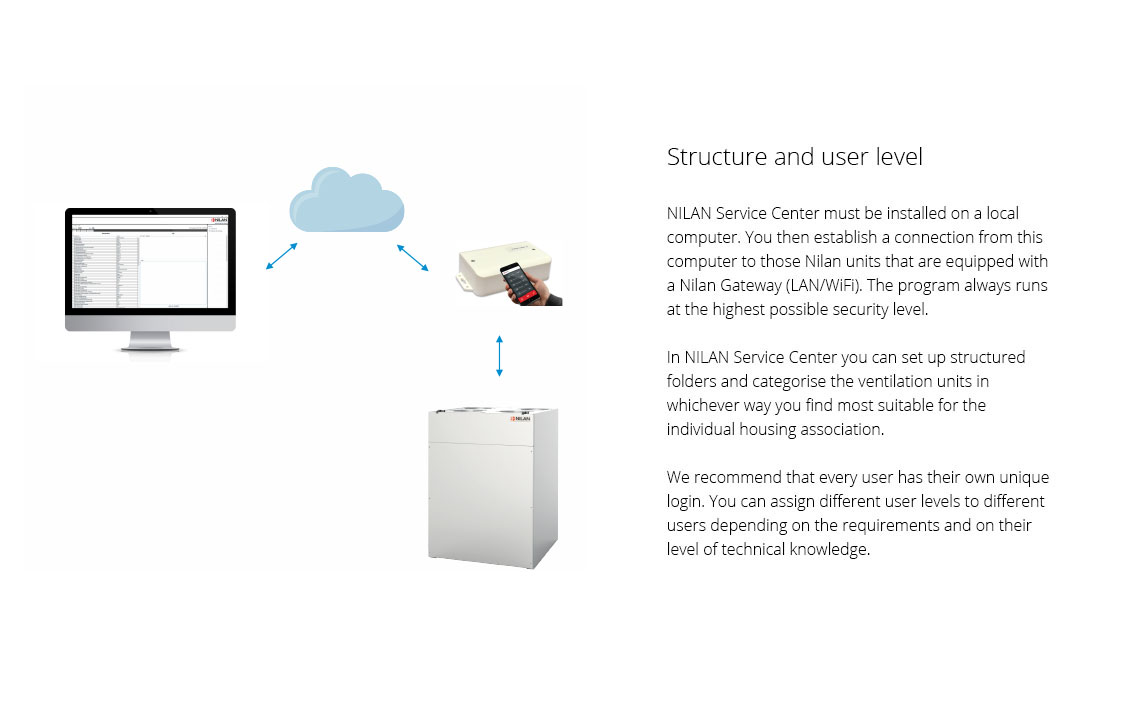 Be notified immediately when operational errors occur
If a ventilation system is switched off, set incorrectly or reports overconsumption, you will receive a notification by e-mail so that you can react immediately - directly in the app. Therefore you can service several homes without having to connect to a PC or to the address to solve the current challenge.
You achieve better planning of your time and a more optimal use of your resources.

Your options with the app solution
• See if there is an alarm and which alarm code
• See all current data
• See the Event List
• Read and write notes

Contact us
Write to us at order@nilan.dk if you want to hear more about how Nilan Service Center can facilitate your working day.
You are also welcome to call our Sales Department on tel. 76 75 25 00.