VGU 250 is an extract ventilation unit with active heat recovery. It is typically used in single-family dwellings for production of domestic hot water.
The unit extracts warm, humid air from e.g. kitchen, bathrooms and utility room. The energy from the extracted air is then recycled for production of domestic hot water. This process is so efficient that the unit only consumes 1/3 of the energy used by traditional water heaters.
The unit contains a 230 litre hot water tank and has an extra heating coil. This can be combined with solar panels, oil, gas, district heating or other forms of fuel and thereby increase the production of domestic hot water.
The VGU 250 unit has a simple control system that is easy to operate.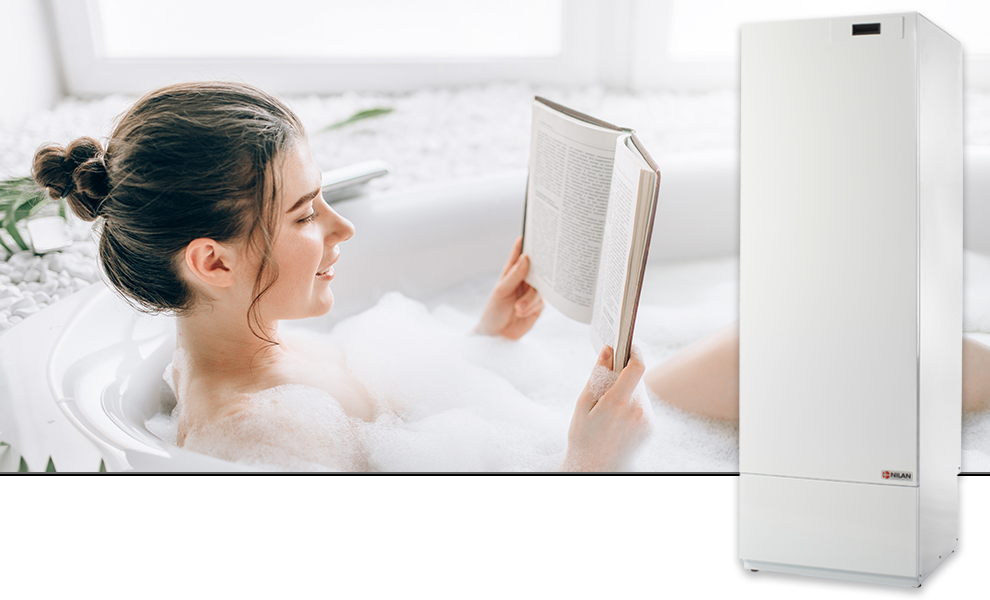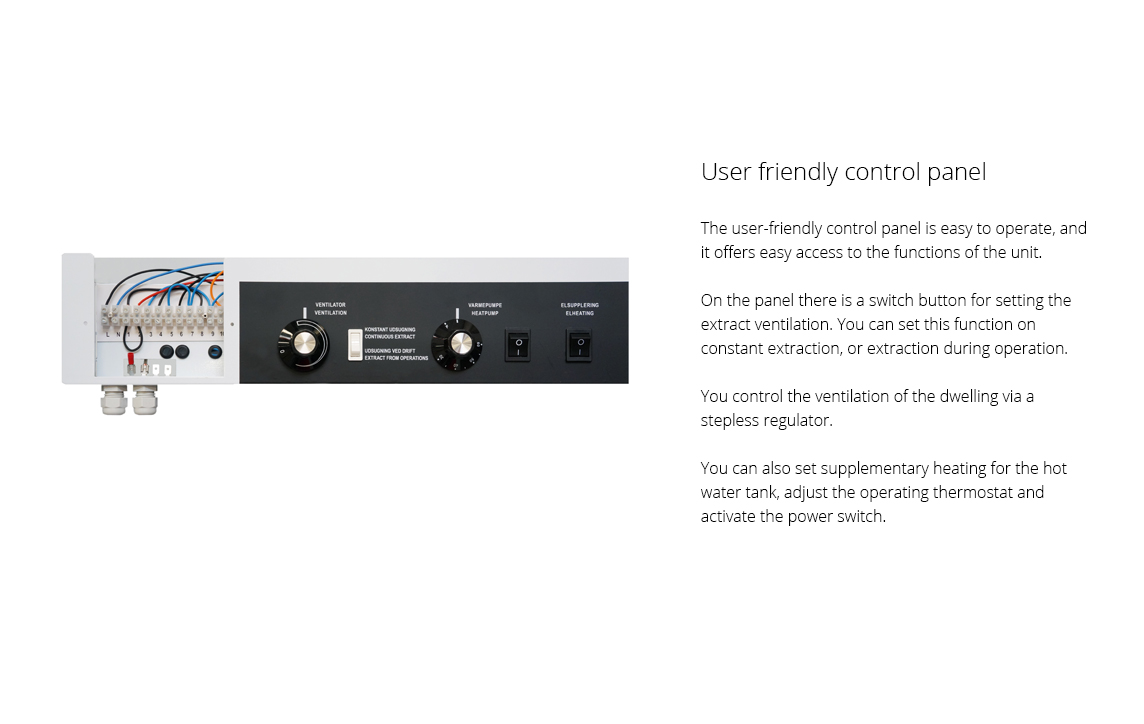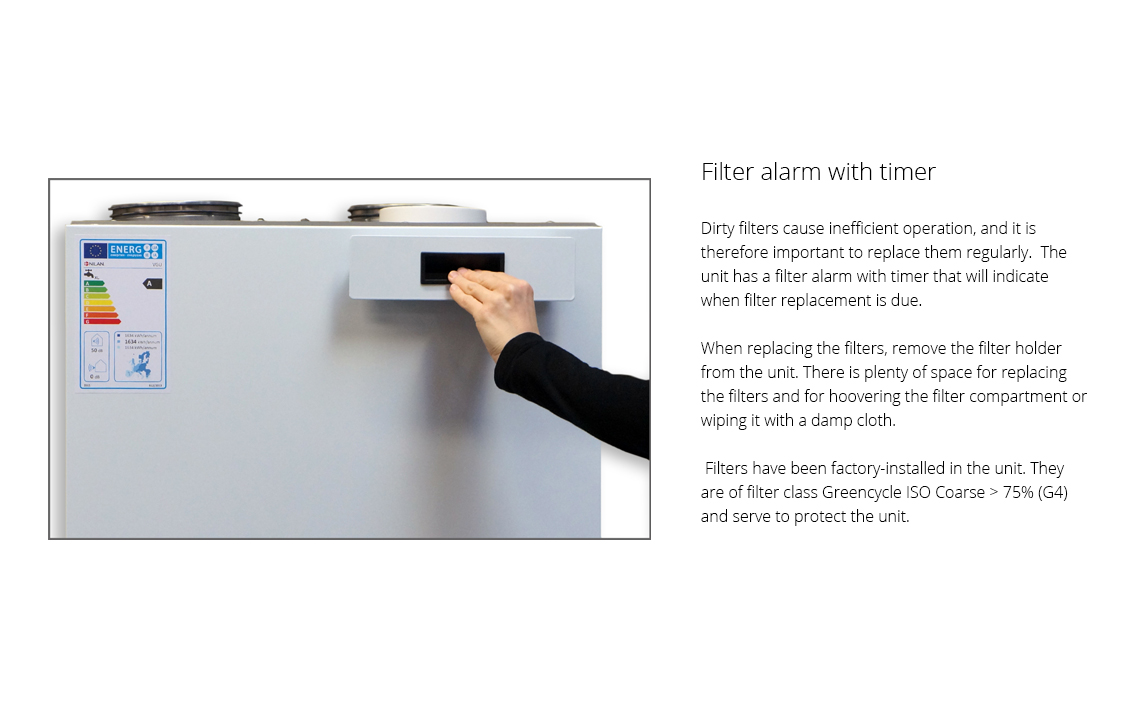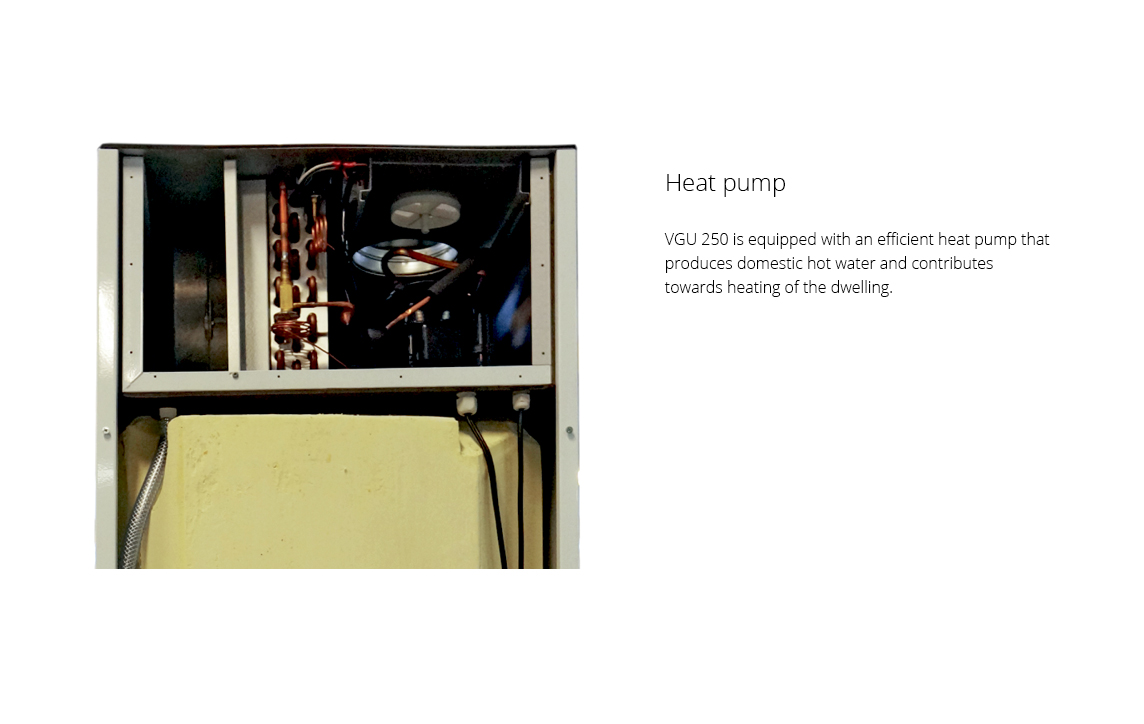 Nilan took its first tentative steps in an attempt to meet a demand that arose as a result of the development within the building industry in the early 1970s due to the oil crisis. VGU 250 was the first unit that Nilan produced and, to the delight of many customers, it is still in production today.
From the founding of the company, Nilan has focused on producing energy friendly ventilation and heat pump solutions of the highest quality. The aim of these has always been to ensure a good indoor climate and low energy consumption with environmental consideration. As a result, we find that many VGU units that were purchased in the 1970s only now need replacing.

VGU 250
Energy efficiency class

for hot water production

A
Consumer profile, water heater
XL (Extra-large)
Dimensions (B×D×H)
600 x 600 x 1810 mm
Weight
140 kg
Plate type casing
Aluzinc steel plate, white powder coating RAL9016
Duct connections
Ø160 mm
Condensate drain
PVC Ø20 x 1,5 mm
Supply voltage
230V 50 Hz
Max. input/power
180 W / 1,6 A
Standby power
1 W
Tightness class
IP31
Ambient temperature
0 / +40 °C
Capacity

Capacity of standard unit as a function of qv and Pt,ext.

COP (air-water)

Heat output factor COP and heat output Qw for sanitary hot water as a function of the volume flow qv at a tank temperature of 40°C or 50°C and extract air temperature t11 = 20°C in accordance with EN 255-3.

Sound data

Sound output level LWA drops with falling air volumes and falling back-pressure.

At a given distance, the sound pressure level LpA will depend on the acoustic conditions at the installation site.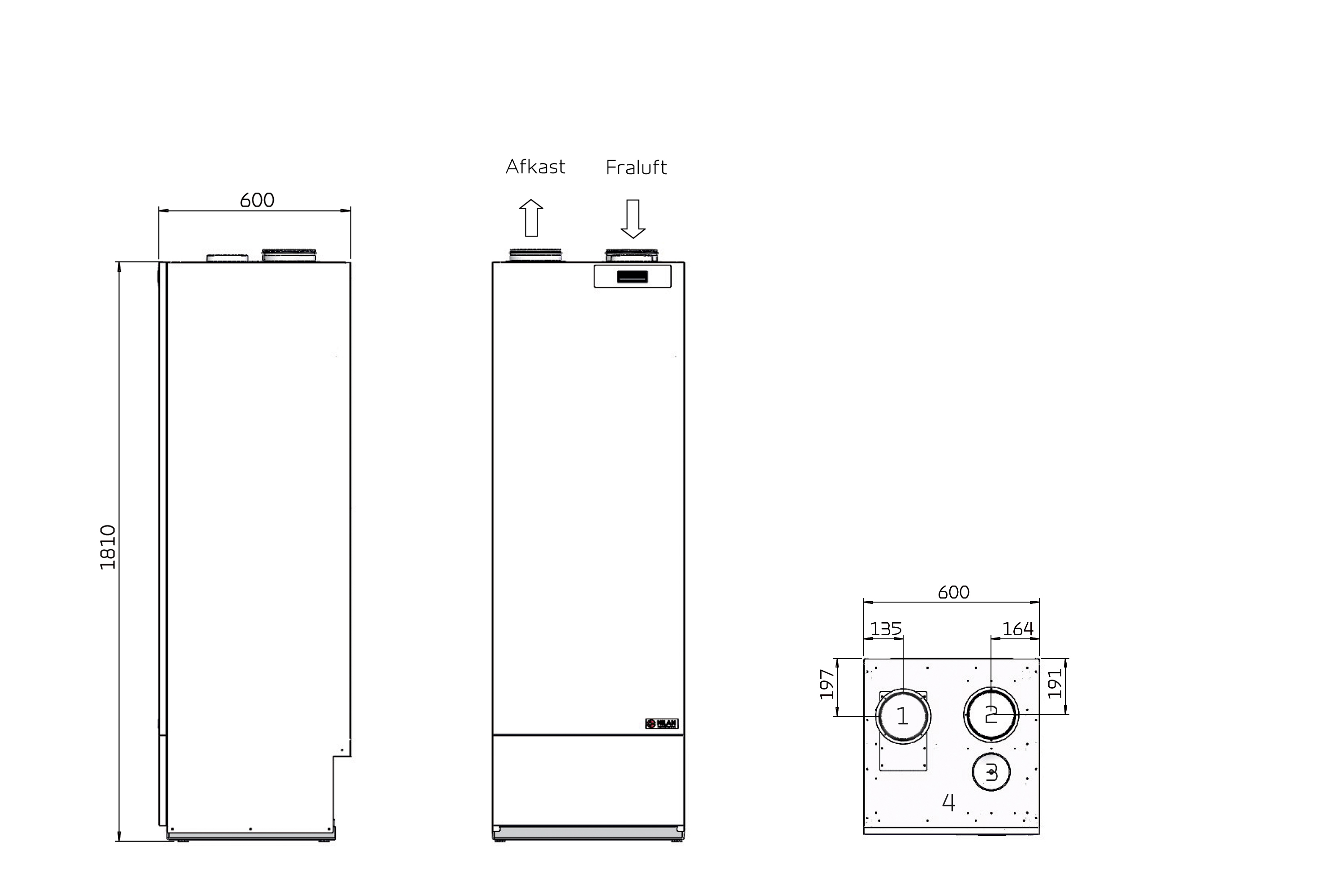 All dimensions are in mm.
Connections:
1. Exhaust air
2. Extract air (outlet)
3. Outlet valve
4. High-pressure switch
ATTENTION! When positioning the unit, you should always consider future services and maintenance. It is recommended that you leave a minimum of 60 cm of clear space in front of the unit.
It must be easy to replace filters and it must be possible to replace, for instance, fans and other components.
ATTENTION! The unit must be level to enable proper drainage from the condensate tray.
Connect the ventilation part to the duct system via spouts at the top of the unit.
Connect up the domestic hot water under the hot water tank.